We're happy to provide you these special offers we've arranged with our travel partners, bringing you great deals on hotels, golf, fun activities, and travel.
Save 60% OFF Top Resorts in Oahu, HI. Available only at BookIt.com: Book now through 1/25/15.
Today's Best Vacation Deals

Maui Prince Hotel
Book your exclusive vacation now with our Hawaii Superferry Kama'aina Promotion.
Find out more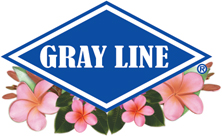 Polynesian Adventure Tours
A one day guided tour - Ferry from O'ahu to Maui and return by air.
Find out more


Last-minute Vegas Values
Luxury Hotels from only $70 - Expires 3/18/09
Book and save


Challenge yourself, or spoil yourself!
Book your Golf and Spa Travel on Expedia.com.
Book and save


Maui Seaside Hotel
Great location at a great rate. Starting at $91.65 per night.
Book and save


Aqua Hotels and Resorts
Kama'aina rates on Oahu starting at $59.
Find out more


Royal Lahaina Resort
The Royal Lahaina Resort is celebrating our new partnership with an exclusive offer.
Find out more


Free Krispy Kreme Doughnut
Mmmm....doughnut. Just show your Hawaii Superferry boarding pass at the Krispy Kreme in Kahului and receive a free doughnut.
Find out more

Hawaii Superferry Gift Certificates
Find out more

Rental Cars Move Freely On Hawaii Superferry
HONOLULU - Hawaii Superferry today announced agreements with rental car companies in Hawaii to provide customers with the ability to conveniently drive rental cars on and off the Alakai, currently making daily roundtrip voyages between Maui and Oahu.

Companies who have signed agreements which allow their customers take rental cars aboard Hawaii Superferry include: Hertz Rent A Car, Dollar/Thrifty Automotive Group, Alamo/National Rent A Car, Avis/Budget Group, U-Haul, Ryder, and JN Car & Truck Rental.
"We are pleased to partner with Hawaii's rental car and truck companies to make travel on the Alakai a seamless process," said Hawaii Superferry Director of Business Development. "Having these agreements in place makes it easier for our customers driving rental vehicles, particularly visitors to our islands who will now only need to get their keys once from rental car companies, leaving them more time to enjoy the islands."

For more information regarding details and restrictions for traveling inter-island with a rental car or truck on Hawaii Superferry, please contact the respective companies directly. Contact information for rental car companies partnered with Hawaii Superferry can be found at Hawaii Superferry.

Based on current bookings, May's traffic is projected to include over 21,000 passengers and 5,800 vehicles, Hawaii Superferry's first full month of operations.

About Hawaii Superferry
Passengers voyaging on Hawaii Superferry's Alakai enjoy onboard services that include food, entertainment and shopping options. A variety of seats, from reclining armchairs to family-friendly tables surrounded by leather sofas, make voyaging on Hawaii Superferry conducive to socializing, watching an on-board movie, playing a video game, quietly enjoying a book or seeing the islands from a new perspective ­ from the ocean. Keiki can play in the Manta Cove, while kids of all ages can enjoy the video arcade.
One change:

Hawaii Superferry is offering $39 passenger and $55 passenger vehicle one-way promotional fares for travel through June 5, 2008. The $49
passenger/$65 passenger vehicle one-way summer promotional fares are good for travel through September 30, 2008. These fares do not include applicable taxes and fees. However, all fuel surcharges will be waived during the promotional periods. Peak pricing is applicable on certain days during the promotional periods. Seniors (62+), children (2-12), and retired military promotional fares are available for as low as $39 during this period.

Customers are encouraged to visit Hawaii Superferry for the latest schedules and fares and to make their reservations online.

Hawaii Superferry currently has one roundtrip morning voyage daily between Oahu and Maui and a roundtrip afternoon voyage between Oahu and Maui four days a week operating on Sundays, Mondays, Wednesdays and Fridays. Visit Hawaii Superferry for arrival and departure times.